Mausritter is on Kickstarter!
August 11, 2021
I've been quietly working away on a new collection of adventures for Mausritter, and I'm excited to able finally bring that to Kickstarter! It launched today along with a reprint of the Box Set (with new cover designs!).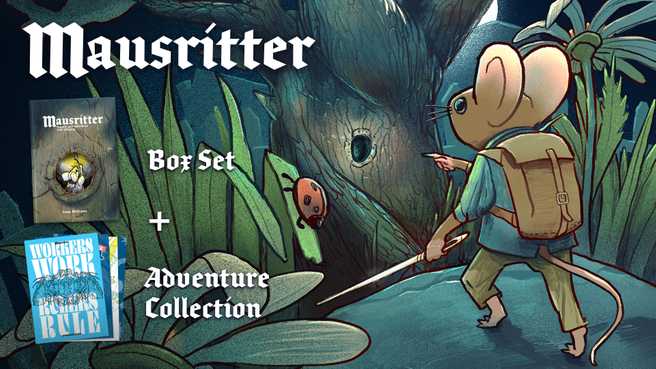 The adventures in this are really special. It was a great opportunity to work with a lot of fantastic creators, and it's really cool to see what other people bring to the world of Mausritter! I'm looking forward to going into more detail on these soon.
Tags: